An extension of Hey DAN, Pulse Advisor is a quarterly data set and report. Pulse Advisor is enabled by a consortium of like-minded firms that pool data for analysis by Pulse Advisor's team of data scientists.
The backbone of Pulse Advisor is salesforce activity logged by members using Hey DAN. The PulseAdvisor data team cleans, aggregates, and analyzes the data to provide member metrics that facilitate benchmarking relative to their peer group.
Each quarter, this information yields powerful insights into salesforce activity and engagement.
Interested Hey DAN customers apply to join the Pulse Advisor Consortium
A Pulse Check is performed for new members to assess baseline sales activity
Applicants who meet eligibility criteria are added to the consortium
Data from consortium members is aggregated and processed
Each quarter, members receive an updated report and data set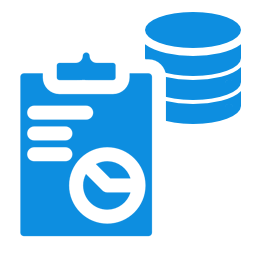 Datapoints can also be inputted directly into your CRM by Hey DAN
You get advisor level data from a variety of sources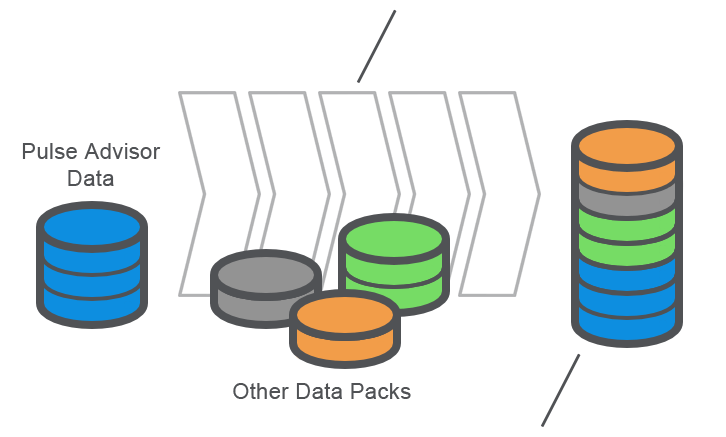 Data Consolidation seamlessly consolidates advisor level data from different sources and integrates them into your quarterly data set and CRM giving you one consolidated data set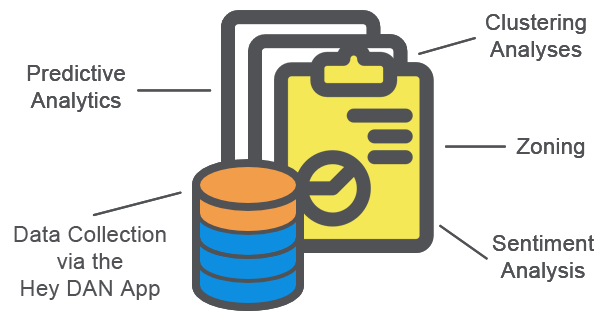 Our team of data experts can work with you and your team to develop a customized set of metrics and coach you and your team on how to use them to improve the performance of your salesforce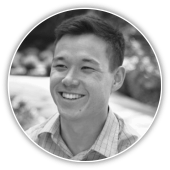 Tom Yen
Tom Yen is the Product Lead for Pulse Advisor. Prior to Pulse Advisor, Tom was a management consultant at ZS. During his time at ZS, he specialized in sales force deployment and optimization. He received his B.S. in economics from Cornell University.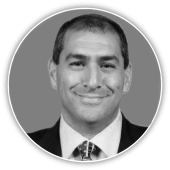 Aaron Barzilai
Aaron Barzilai is the Data Science Lead for Pulse Advisor. Prior to Pulse Advisor, Aaron was the director of basketball analytics for the Philadelphia 76ers. He has also founded his own consulting company and worked directly for a variety of firms including Capital One. Aaron has a B.S. from MIT and his MS and PhD from Stanford.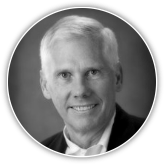 Dave West
CEO, Civicom
Dave West, founder and CEO of Civicom, was always an innovator and entrepreneur. It started selling pizza in his college dorm on Friday and Saturday evenings and continued even within food behemoth Nestlé. While running the juice company there, Dave championed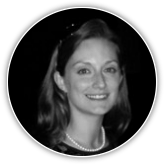 Kate Zeid
Director, Dial-A-Note
Kate Zeid joined Civicom in 2005 and has been responsible for bringing the premier voice-to-CRM entry tool, Hey DAN, from concept to market. Today, Hey DAN clientele have grown to include major financial institutions, multinational corporations, and small to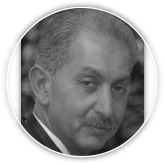 Tony Busacca
Principal, On Course Advisors
Tony Busacca was at Merrill Lynch for 25 years and concluded his career in September 2006 as Managing Director at Merrill Lynch Investment Managers (MLIM), Chief Administrative Officer of its Global Propriety Private Client Business.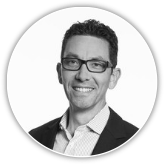 Hazem Gamal
Sales Enablement Expert
Hazem Gamal is a leader in business operations with a focus on sales and marketing enablement
who has natural instincts to quickly assess complex situations and distill them to their fundamental
essence.
Contact us to take your data and the impact it has to the next level.
Email: LearnMore@PulseAdvisor.com